The Alamo Area Browns Backers have been continuously operating in San Antonio, Texas since 1988. We exist as a club to support Cleveland Browns football and to provide an organized forum for viewing Browns games in a family-friendly and fun environment. As chartered chapter #68 of the Browns Backers Worldwide, we support charities, participate in BBW activities, and, when possible, go on road trips to Browns games and the NFL Draft. The following is the history of how we got to where we are today.
In The Beginning There Were Browns Fans…
In 1985, about a dozen Browns fans were watching the Browns game on a small TV at the Sports Pub. We could not help but notice that four Bears fans were watching the Bears on the Sports Pub's only large screen TV. Our requests to have the Browns shown on the big TV screen were rejected because the bar owner said he would get more business from Bears fans because there were a lot more of them! He couldn't have been more wrong! The owner's response was a clear indication that we needed to form a group and find other Browns fans to give us leverage with bar owners that would ensure a better game day viewing experience.
We gathered names and sent them to the Browns who were beginning to recognize groups of Browns Backers from numerous locations, mostly in Ohio. With the formation of the club, we sought a better place to watch the games. Within a few years, our club grew to several hundred members and we watched the games at the old Kramer's on Walzem. Since Kramer's was closed on Sundays, we had the entire facility to ourselves. Kramer's helped the viewing experience by providing popcorn, free hot dogs, and $3 pitchers of beer. Watching Browns teams that were winning, we had one streak where the number of folks watching the games averaged 300 people per game. One member sadly predicted that watching the Browns make the playoffs, but fall short of the Super Bowl, may eventually be viewed as the good-old-days. Many of the club's game day activities originated during our four years at Kramer's including club t-shirts, halftime prizes, and the club newsletter.
When Kramer's closed, we had several meeting locations before we moved our game day activities to Galaxy Billiards. This was a unique location that had great food served by Bobby and his wife. We had several special guests watch some of our games including "the Worm", Dennis Rodman. It was there that we watched the final game held in Cleveland Municipal Stadium in 1995.
During the blackout years, our club stayed together in spirit and physically by going to Cleveland Indians' games and watching Ohio State football games. Our club leadership made numerous contributions to the interim Browns organization that was formed before the new owner was selected. Our contributions included submitting draft club charters, organizational structures, mission statements, and general insights on how to make local clubs work. The bulk of the submissions were accepted by the Browns and laid the foundation for the Browns Backers Worldwide organization. The contributions of our club were recognized by the Browns when they published our club's picture in the Cleveland Browns Media Guide. The photo is shown below and has about 100 club members from one week to 80+ years old. The one week old is still an active participant in our club.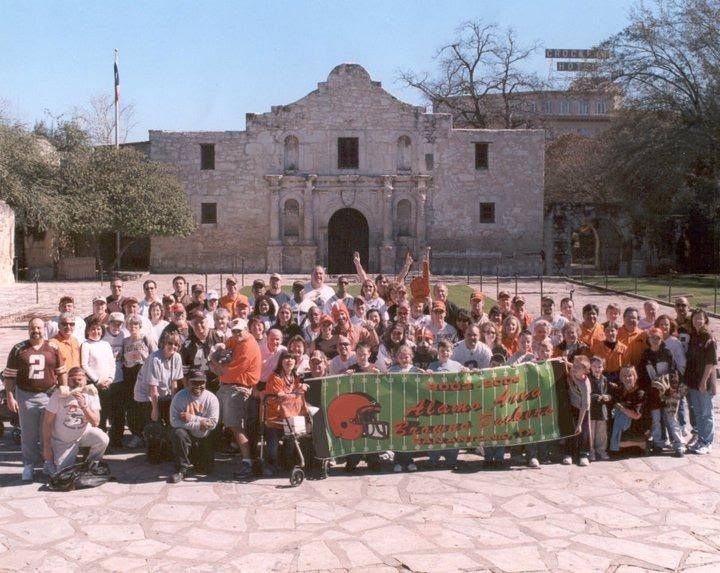 Football Returns To Cleveland
When the new Browns began playing games again in 1999, our club regrouped at Galaxy Billiards. Since then, we have called many places home and starting in November 2022, our new home is Little Woodrow's which is located at 606 W Afton Oaks Blvd., San Antonio, Texas 78232. The number of people that join us to watch the games varies anywhere from 70 people to 200+ on opening day and, of course, for the Steelers games. As the team continues to grow, so will our club!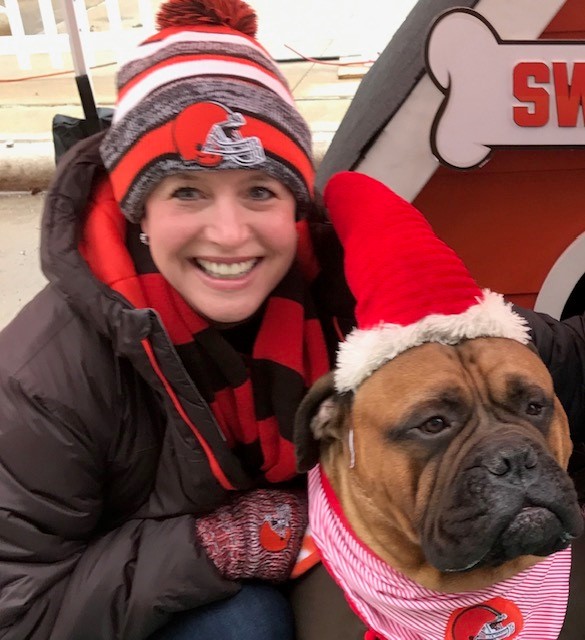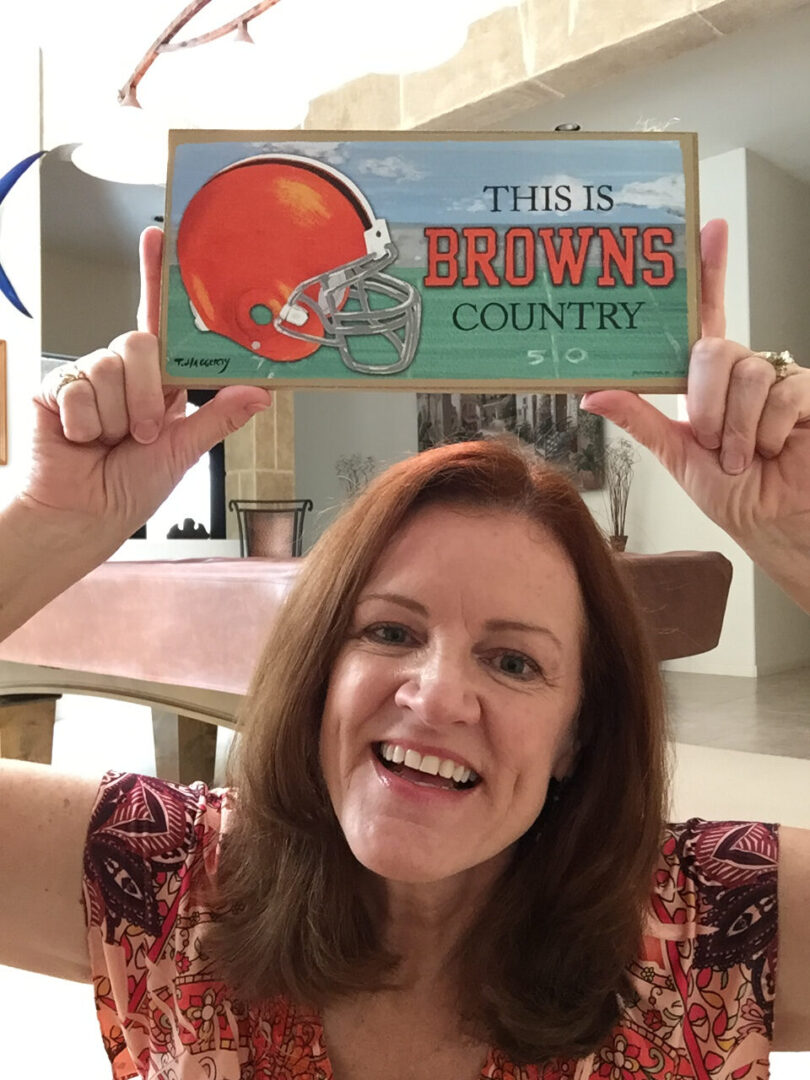 Vice President, Finance (Treasurer)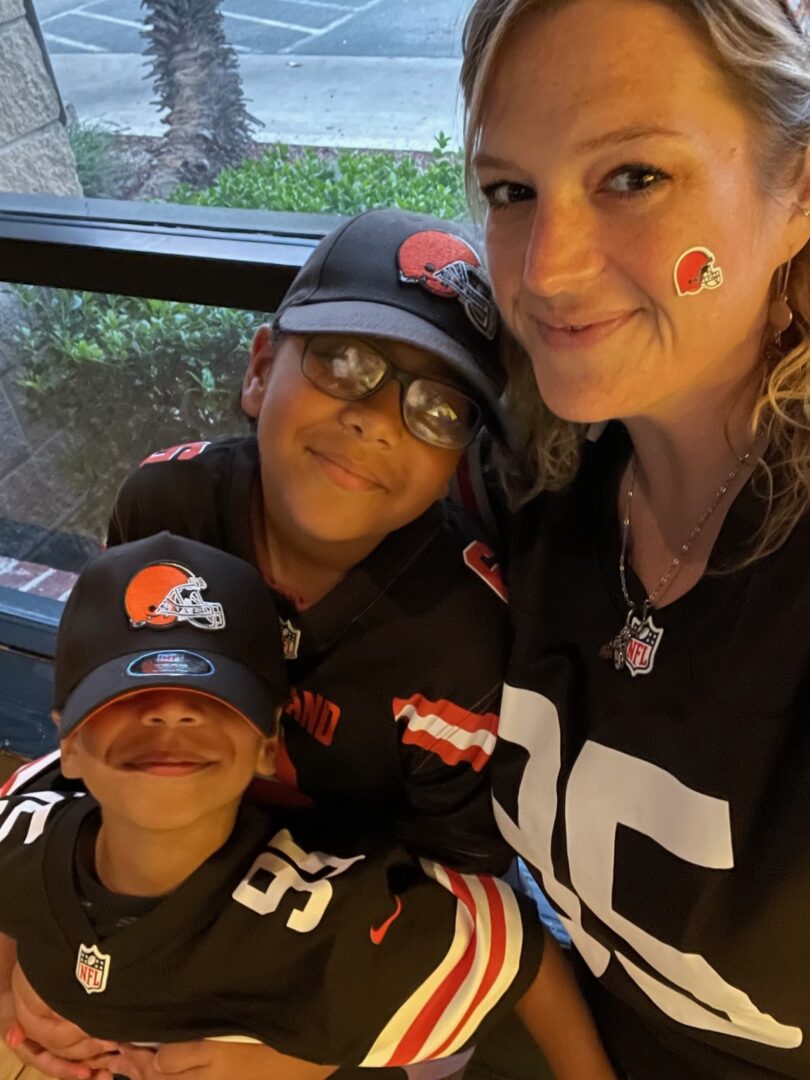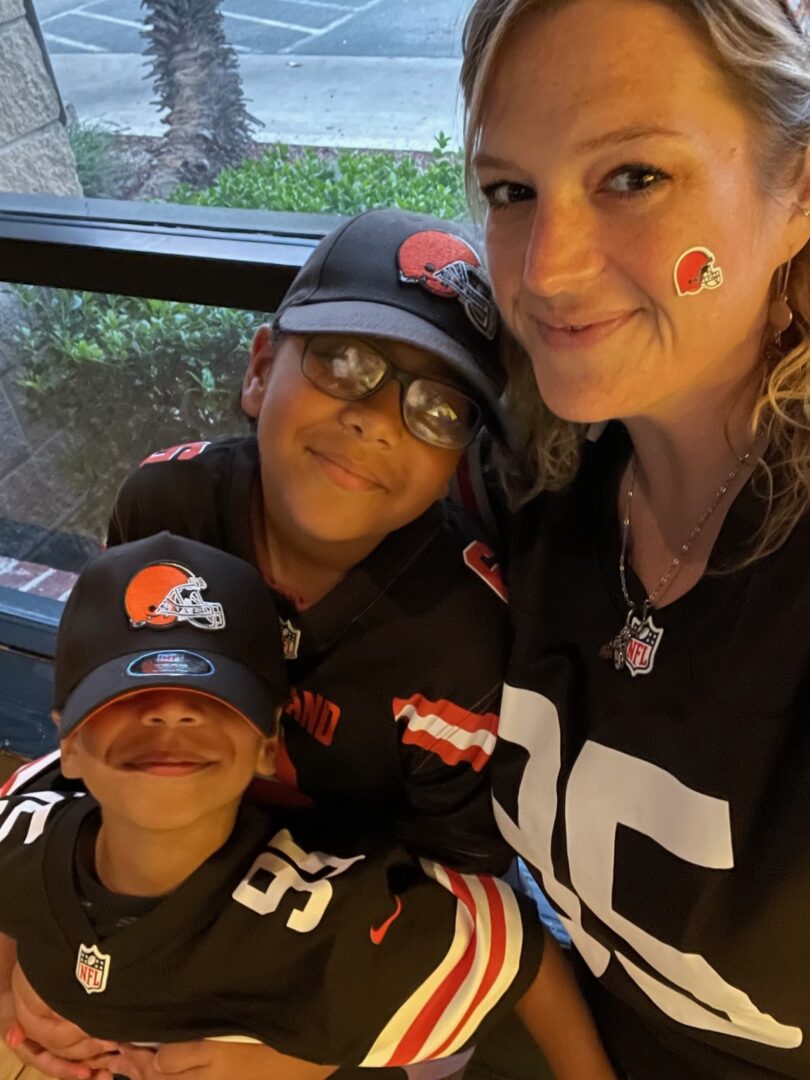 Vice President, Administration (Secretary)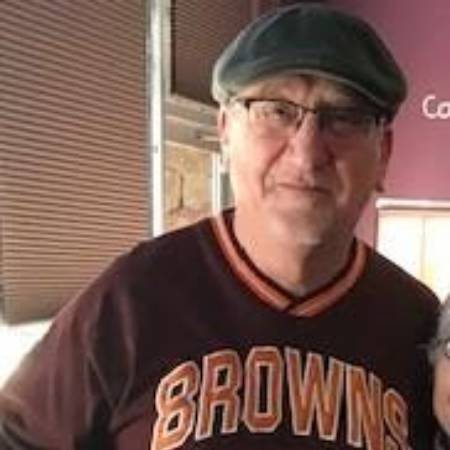 Vice President, Members' Experience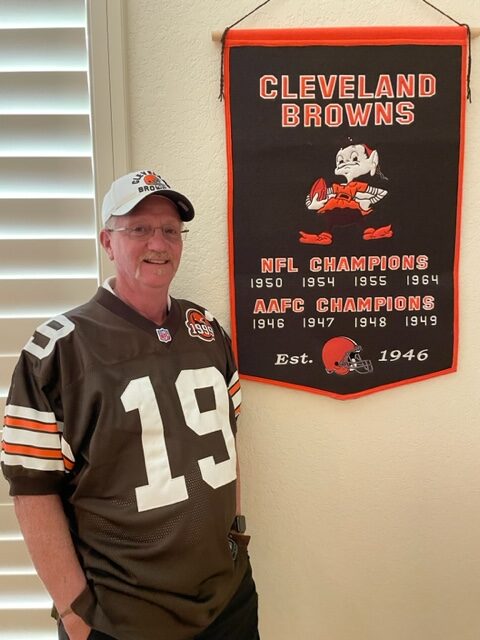 Vice President, Social Networking (CIO)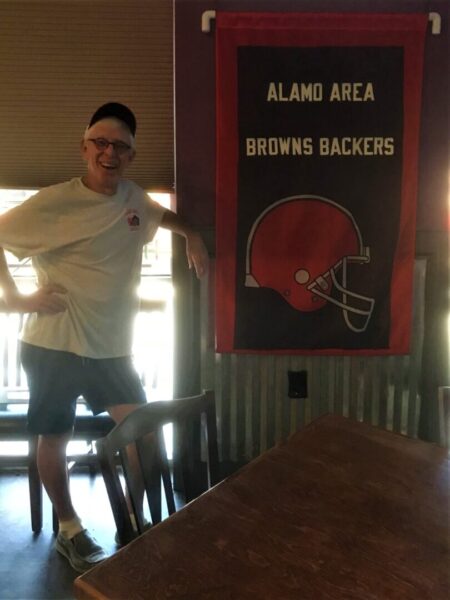 Board Member (President Emeritus)