Alamo Area Browns Backers Membership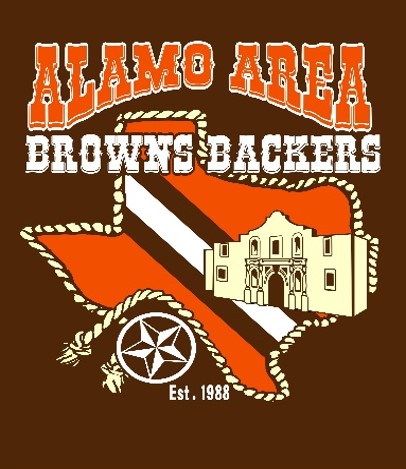 We offer two classes of membership:
1) The "Starting Team," which is for individuals who are age 14 or older. The cost is $20 for a full year or $5 for a single game day membership (single game day memberships are available for purchase in person only).
2) The "Development Squad" for those under the age of 14. These memberships are free and can be signed up for in person only.
With your AABB membership you will receive:
Register or Renew Membership
Enter the information requested below.
Press submit, then click on the "Donate" button to pay your $20 registration fee through PayPal.
If you are registering more than one person, please repeat the process for each additional member registration.
Memberships can also be purchased in person via cash, check or PayPal at any game day or other club gathering. Checks should be made payable to "Alamo Area Browns Backers."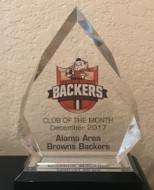 It is members like you that helped make us the Club of the Month in December 2017.
Thank you!
Browns Backers Worldwide Membership
The Browns Backers Worldwide is considered to be one of the largest organized fan clubs in all of professional sports with members and clubs established throughout the world. While the total number of clubs and members changes periodically, there are currently approximately 355 clubs in 14 different countries. Browns Backers Worldwide exists as a non-profit organization to actively support and positively promote the Cleveland Browns.
With your free membership to the Browns Backers Worldwide, you will stay connected to the Cleveland Browns during the entire year, and you can take advantage of benefits exclusively for Browns Backers only! Your Browns Backers Worldwide membership benefits include: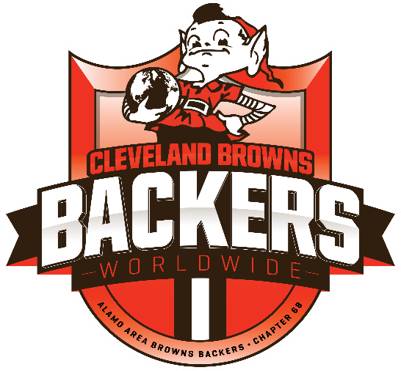 Instructions:
1) Register for your free account on the BBW website at https://fans.clevelandbrowns.com/become-a-backer
2) Once you've registered, login to the BBW site using the password you just created.
3) You will get a screen that tells you to complete your profile. You need to fill out all the fields before you can join our club on the BBW.
4) Once your profile is completed, navigate to https://fans.clevelandbrowns.com/backer-tracker/clubs/alamo-area-browns-backers
5) You will now see our club page. Tap the "Sign Up For This Chapter" orange button.
6) Once your request has been accepted, you will receive an email with a subject line reading "Membership Approval" and that's it, you're done!